All our coffee is organic
All our coffee comes from plantations that have organic and Rainforest Alliance certification. This means that every time you choose a coffee from Waynes, you're making a slightly better choice for yourself and for our planet. What does this mean in figures per year? Well, 30,730 kg less fertiliser, 3,110 kg less pesticide and an area equivalent to 275 football pitches being converted for organic farming. We're proud of that.
No more plastic
We work actively to reduce the consumption of disposable materials. We're involved in various projects with the aim of finding solutions that can help reduce litter and the consumption of disposable materials. But before we find these solutions, we have of course replaced all the plastic in our disposable material with 100% fossil-free content. For example, our straws are made from sugar cane, our plastic cups are made from corn starch and the salad bowls are made using fibres from sugar cane.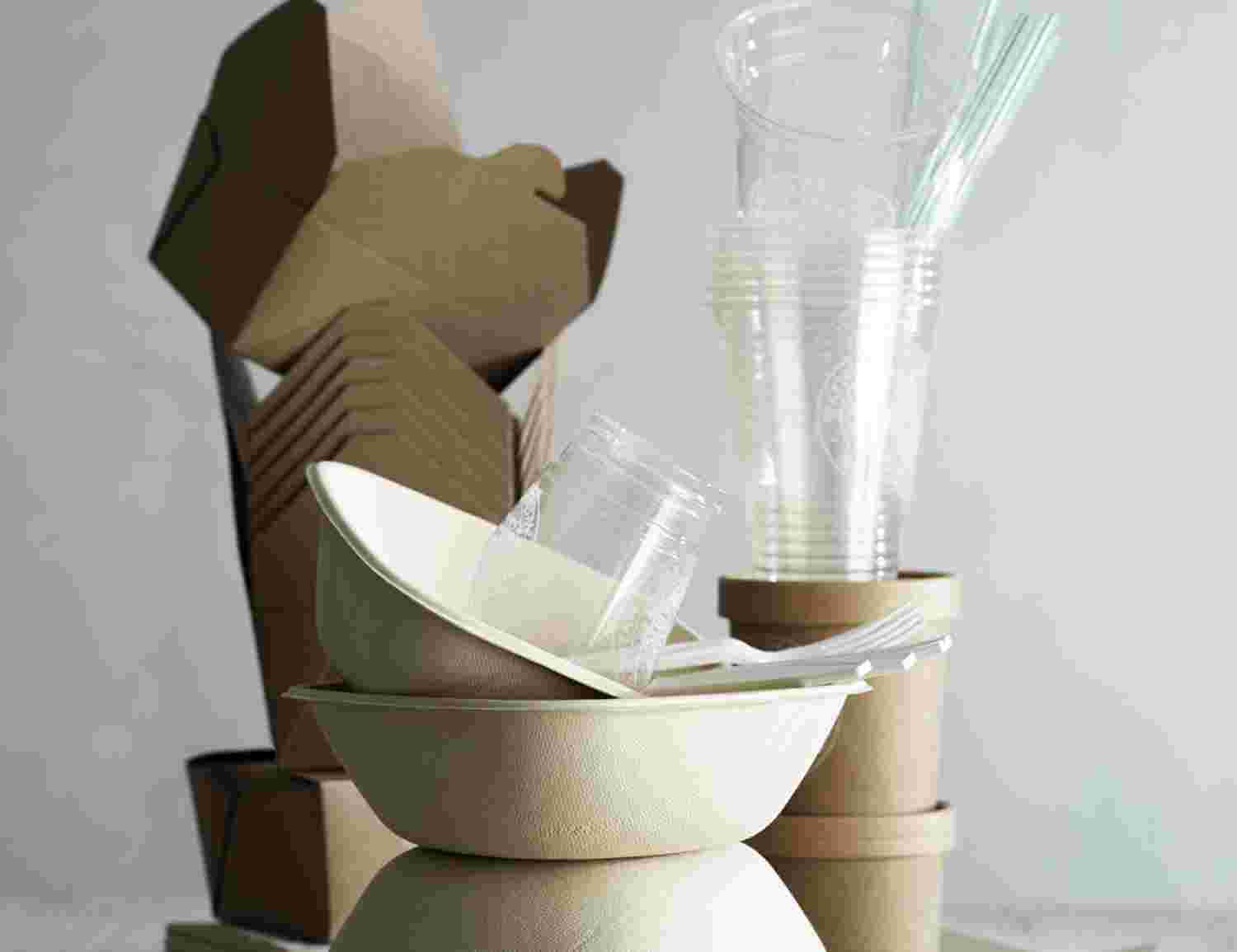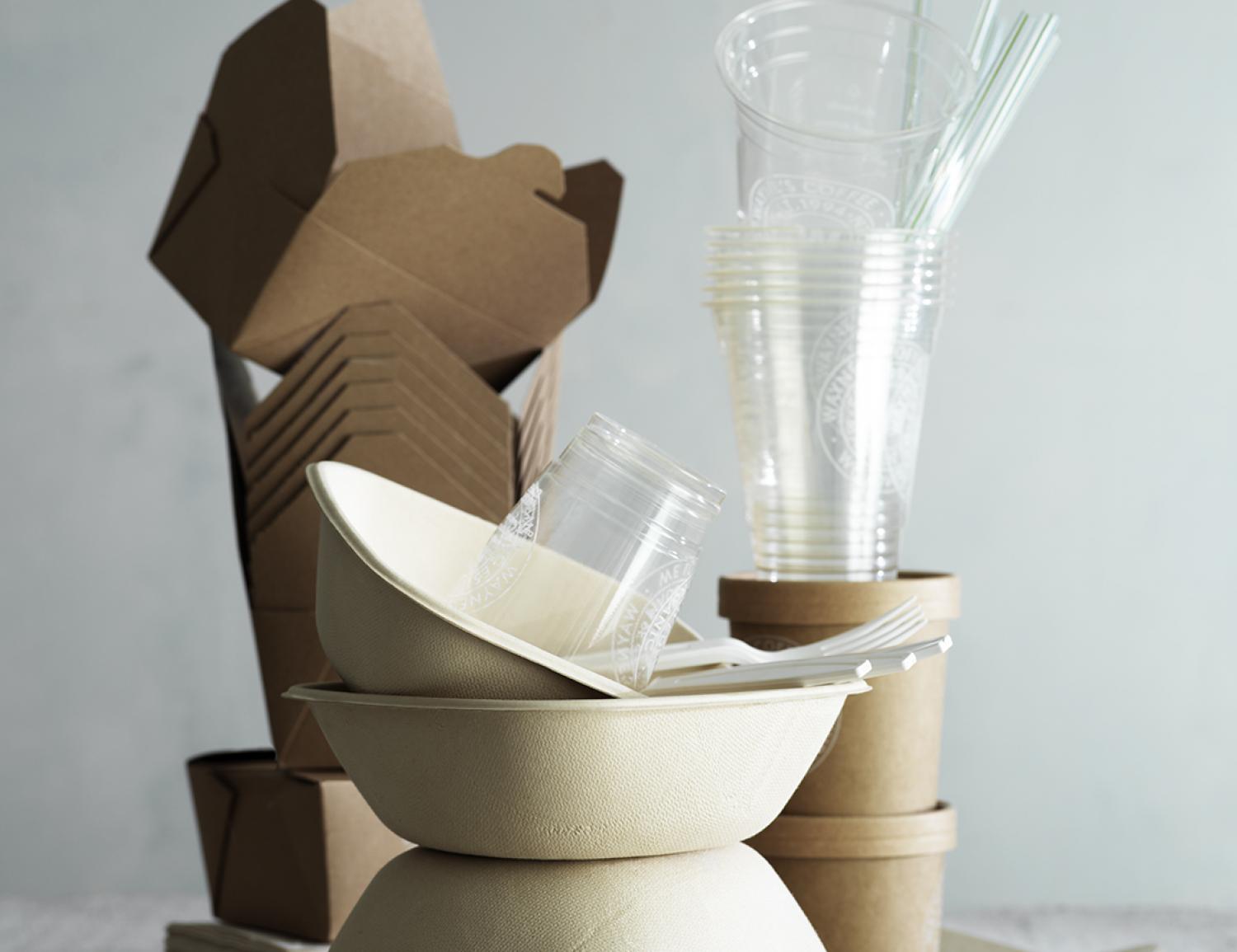 Food waste
We work consciously to reduce our food waste and do our utmost never to need to throw away any products. From the beginning in 2017 until May 2021, we have saved 37,583 products, which is equivalent to 19.1 tonnes in reduced CO2 emissions (May 2021). And these figures increase every day. The waste generated in our cafés is sorted at source, we compost organic products and work to reduce our energy consumption.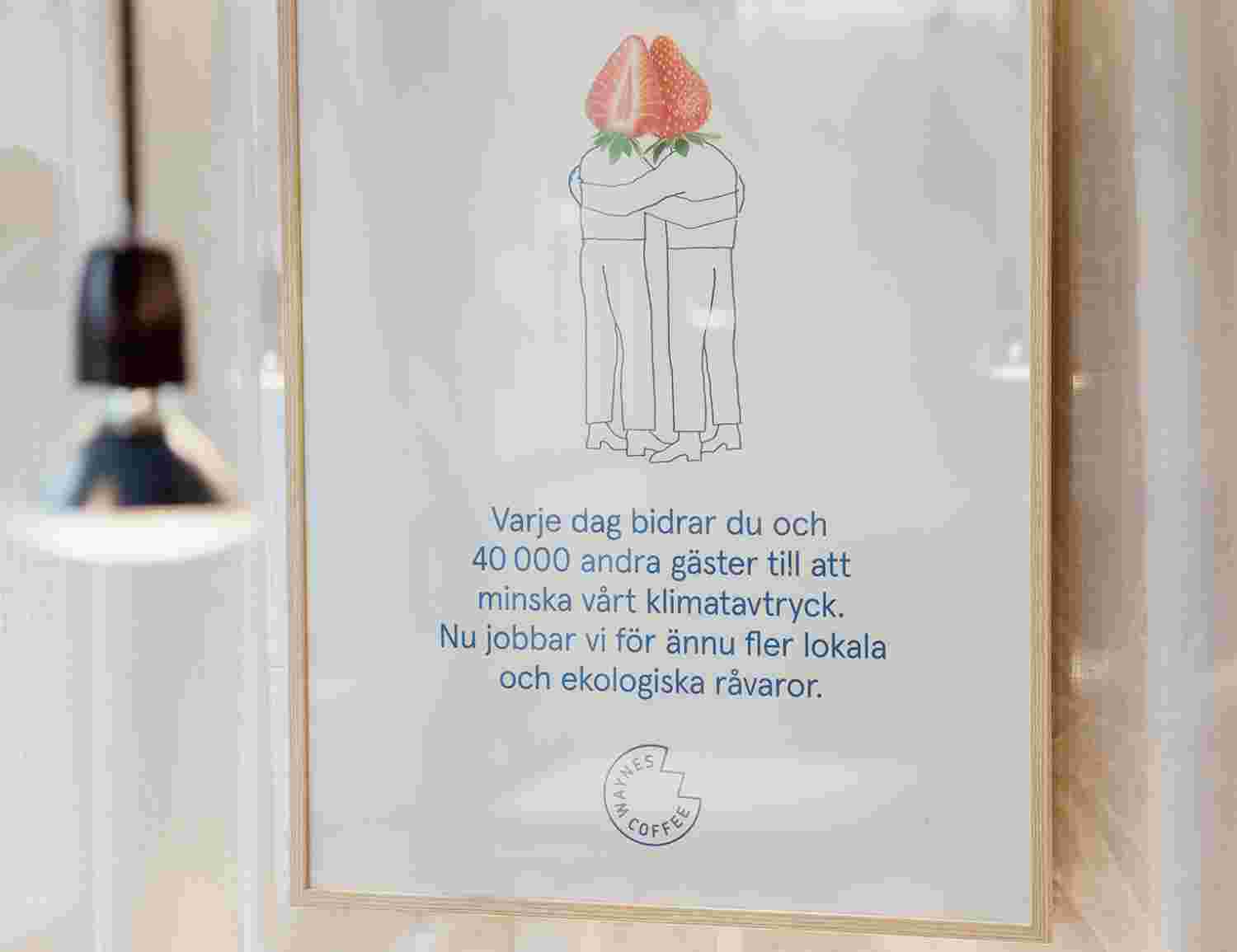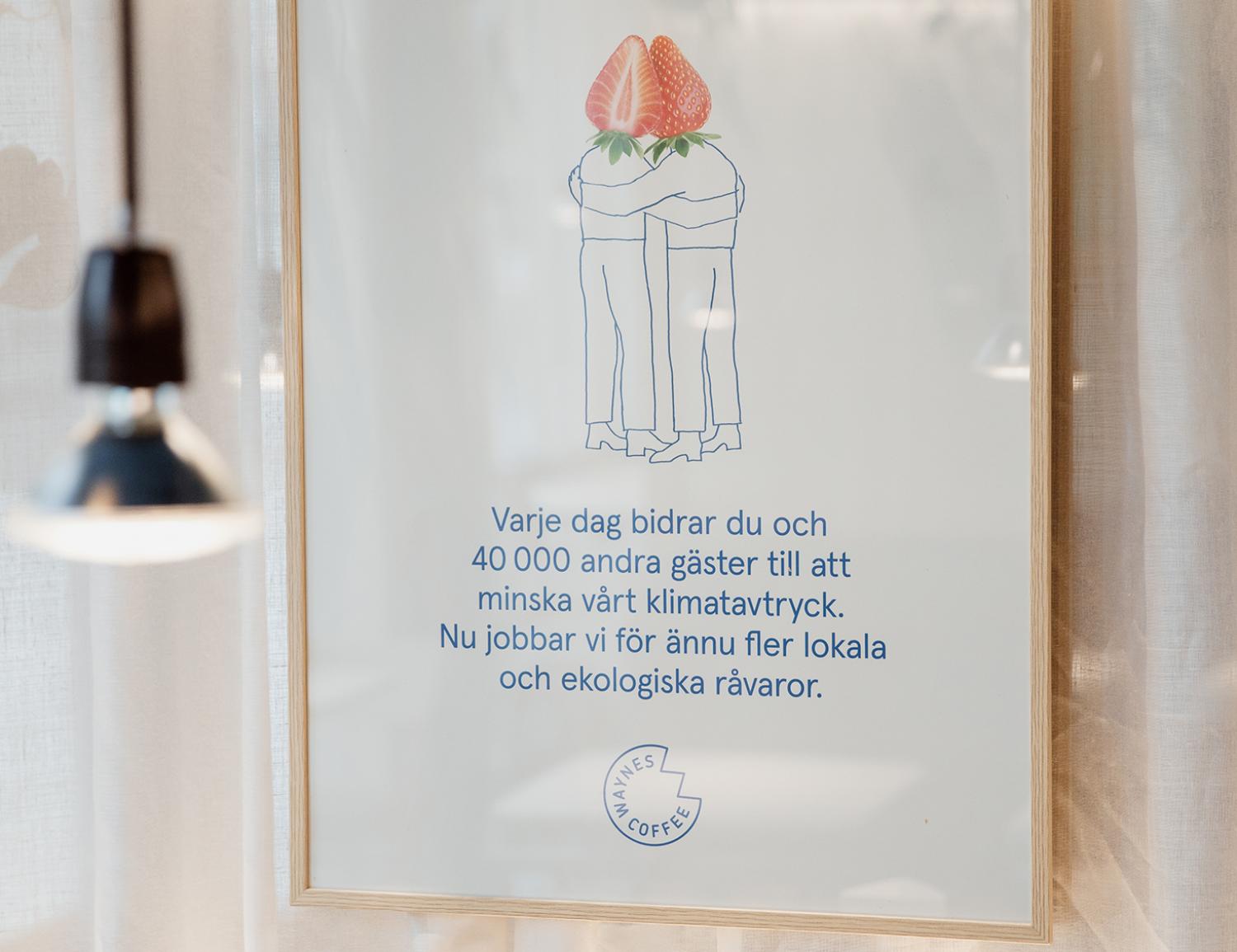 Supercino – hot vegan drink
For us, it's important to make conscious choices that are good for people and the planet. In a global climate where temperatures are rising, coffee beans need to be grown higher and higher up. This means smaller harvests and more work to pick the beans, which is problematic. So instead of being part of the problem, we want to be part of the solution. This is why in 2017 we launched a totally new type of completely caffeine-free, plant-based variant of the cappuccino – we call it Supercino. Supercino is the best of both worlds. Nutritious plants and the wonderful creamy sensation of a cappuccino. The drink is available in three flavours. Matcha, Hemp & Cocoa and Beetroot & Cinnamon.