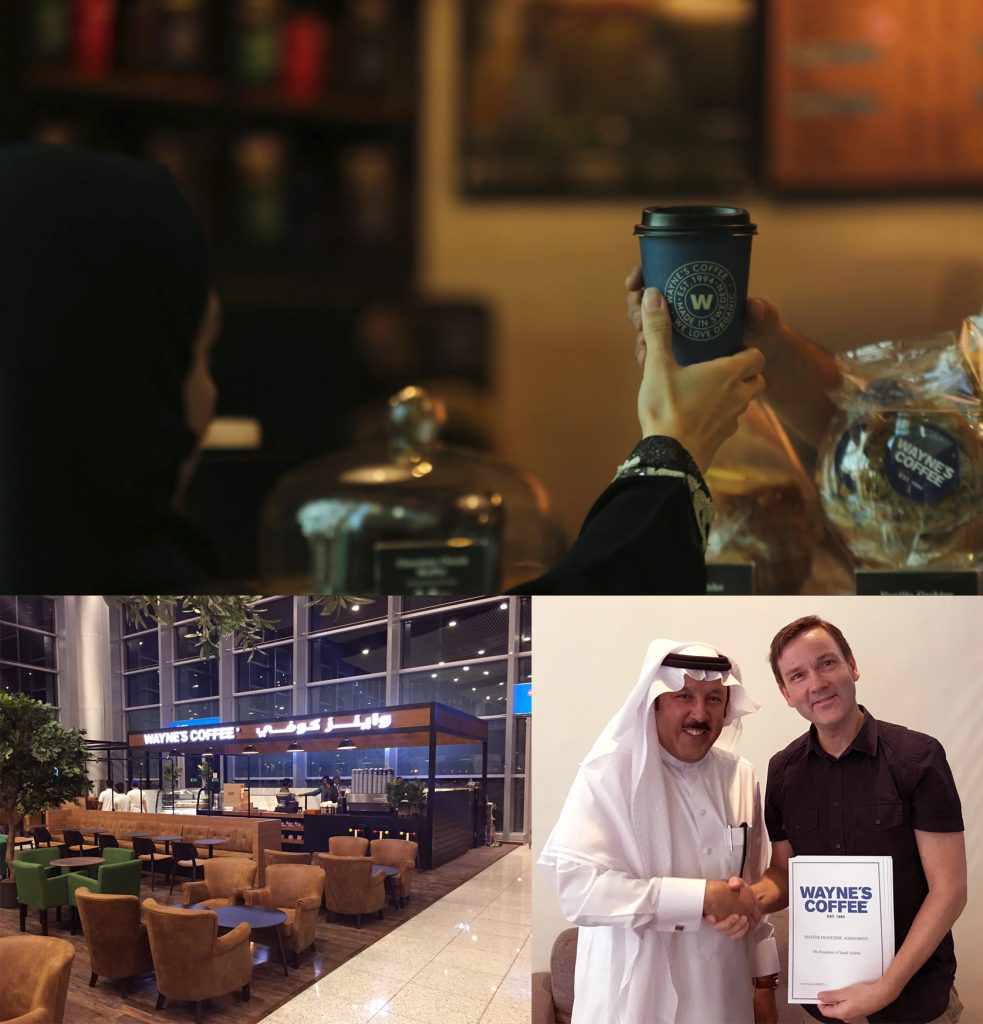 Mats Hörnell, CEO of Wayne's Coffee, talks about the continued investment in Saudi Arabia:
"We are very proud and pleased about the excellent cooperation with our partner in Saudi Arabia. They manage and refine the Wayne's concept in an excellent manner, and we will continue to cooperate on building up Wayne's in Saudi Arabia.
The new agreement shows the attractiveness of Wayne's Coffee, which plans to open at least to new markets internationally: Vietnam and Oman."
World-class cooperation
Mr Musaid Al-Sayyar, CEO of Musaid Al-Sayyar Trading Company, states:
"The new extended agreement with Wayne's Coffee shows that our franchisors trust that we take care of and develop the brand in the best way possible. We are exceedingly proud to continue as Master Franchisees for Wayne's in Saudi Arabia, and we will expand the market at full speed.
In 2018, we will open 7–8 new coffee shops and offer our guests something different in the market – better coffee, more organic products and a Scandinavian, modern touch."
A platform in the region
Mats Hörnell explains that the launch is part of Wayne's Coffee's long-term establishment strategy, which extends beyond Saudi Arabia.
"We take a long-term view of our presence in the Middle East; we are also present in Jordan, and we will open in Oman in 2018. Consequently, this agreement in the largest country in the region is particularly important to us, as a platform for entry into new markets."
For more information, please contact:
Mats Hörnell, CEO, Wayne´s Coffee
Phone: + 46 8 402 17 20
Mobile phone: + 46 73 813 99 00