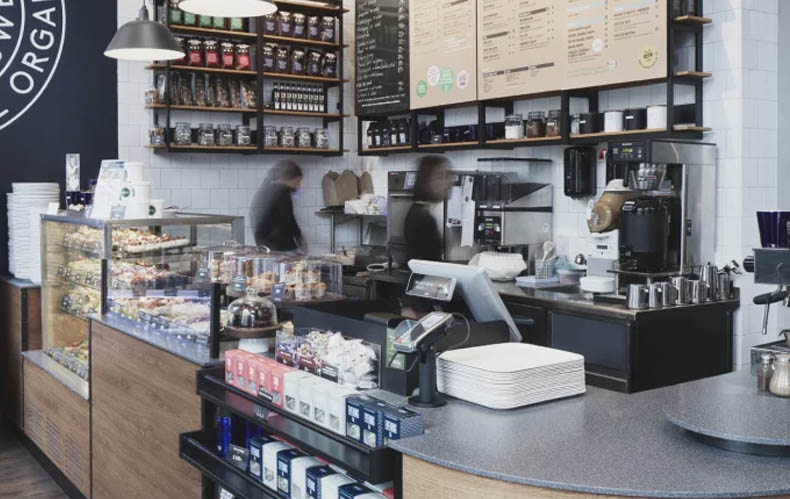 Mats Hörnell, Vice President at Wayne's Coffee, is thrilled over the news that the coffee shop now opens up in Oman.
– We're continuing our expansion in the region and have signed a master agreement, which covers the entire country. Equally important is that we've been able to find the right franchisee. I couldn't image a better partner for this cooperation.
Local female entrepreneur
The partner who Mats Hörnell is refererring to is Al Fateh Investments LLC, which is a partnership between Arwa and her brother Omar Al Murshidi. Establishing a presence in Oman, which is scheduled for the first half of 2018, is an important step in the strategy for the region, according to Mats Hörnell.
– This partnership is good for Wayne's Coffee in several different ways. We
already have decided to grow in the region. And you could see the opening in
Oman as evidence of our ability to make promise of our words. With our new
partner, we will establish a lasting presence in the country.
Genuine passion for 'fika'
Behind the expansion is a genuine passion for the Swedish fika culture and the values represented by Wayne's Coffee. This is especially true when it comes to sustainability and organic fika. This passion is reflected when the entrepreneur Arwa Al Murshidi explains the motivations behind the partnership.
– What attracts me on a personal level is more than purely the business side of things. The concept is equally important. Wayne's Coffee has something that others lack. An organic profile which runs deep in the entire range of products. My hope is that it will lead to a further shift in the way we think about sustainability.
– In our culture coffee plays a very important role. In Oman we really like our coffee, and coffee shops are a hugely important as places to meet up, among other things it's the way we interact with many of our friends. My hope is that Wayne's Coffee will be the natural place for all this activity within a short period of time, says Arwa Al Murshidi.
Mats Hörnell, Vice President, Wayne's Coffee
mats.hornell@waynescoffee.com
Phone + 46 8 402 17 20
Cell + 46 73 813 99 00